August 22, 2012 in National News, News, Top Stories
By DRS. SHARI BARNETT and SWATI SHROFF
The CDC has recorded 1,118 infected people with 41 deaths, but health officials say they expect reported cases to rise dramatically. The disease generally peaks in mid-August, and the new infections generally take a couple of weeks to show up in the tally.
"Thus, we expect many more cases to occur," said Dr. Lyle R. Petersen, director of the Division of Vector-Borne Infectious Diseases at the CDC.
Petersen said the number of people infected has risen substantially in the past few weeks. Just one month ago, a mere 29 cases had been detected. As of Tuesday, he said, 47 states had reported indications of the virus in humans or animals; only Alaska, Hawaii and Vermont have so far been spared. Human cases have been detected in 38 states.
The total, he said, is the highest number of West Nile virus cases reported to the CDC by this time in the summer since the disease was first detected in the United States in 1999. In short, this outbreak is on track to be the worst in the country's history.
The worst year on record is 2003, in which the country saw 9,862 cases of West Nile virus infection and 264 deaths.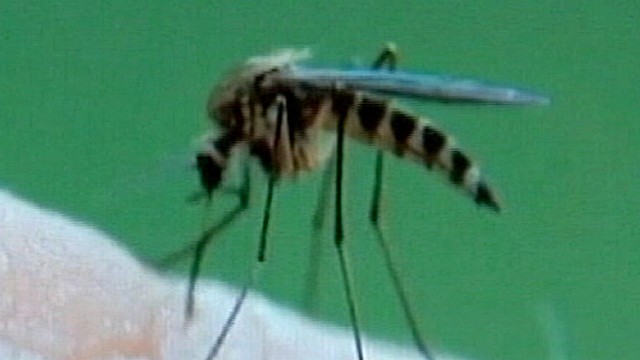 He described more than half of these cases — 56 percent — as neuroinvasive, meaning the infection had spread to the brain in these patients.
While it is unclear why this year has been harder hit than others, many think it is possibly because of the weather.
"It is a very complicated ecological cycle," Petersen said. "Hot weather, we know from experiments in the laboratory, can increase the transmission of the virus."
It is possible that the mild winter and the hot summer also increase the number of mosquitoes, which spread the virus.